Marty is here!
Добавлено: 23 окт 2015, 15:24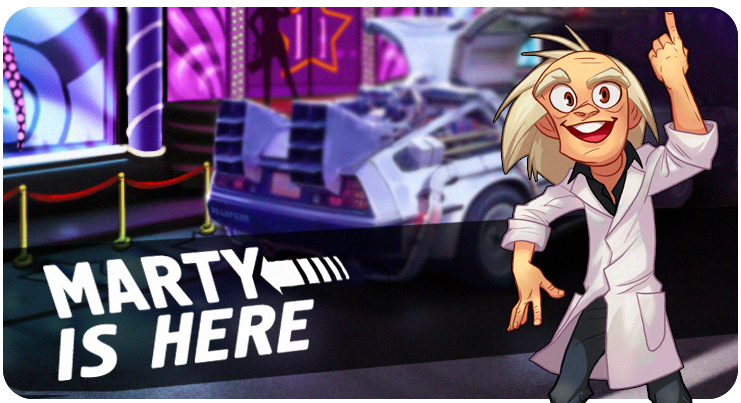 Hooray, friends! Marty has arrived from the past to the present to tell us that the future has already happened! Aside from the perfect impressions and old good stories he's brought old good rock'n'roll! I want to celebrate this wonderful event and share my humble savings which I've won playing roullette in the past (Marty has told me what to bet on).
So, lets begin! Top-10 dominators (Dominance may be achieved on any district) shall get one torn per 50 dominance points and the very best shall get a special precious prize from Sheldon and me, if this The-Best manages to achieve 200,000 Dominance points.
The contest begins today at 4PM GMT and ends on Wednesday, Oct 28, 3PM GMT.